Metzingen, Germany – October 10th, 2023
After closing a $55 million funding round from leading European investors in July, the German company has secured additional funds for expansion to the U.S.
Neura Robotics GmbH (NEURA), an emerging AI and robotics startup, today announced the closing of a $16 million investment round with American private equity firm InterAlpen Partners. This comes less than three months after the German company closed a $55 million funding round with leading European investors, garnering recognition from the New York Stock Exchange. InterAlpen's investment in Neura will bolster its growth and expansion into the U.S. market.
Robots based on the NEURA Robotics platform are able to see, hear and perceive touch. Combined with reflexive sensory processing, these capabilities are essential for autonomous and predictive action. With the founding team's vast expertise in robotics and artificial intelligence, these collaborative robots (cobots) are being developed to collaborate with humans in various industries and in a wide range of environments. NEURA is on track to bring the first multi-purpose humanoid robot to market, developed as a solution for the increasing shortage of skilled workers.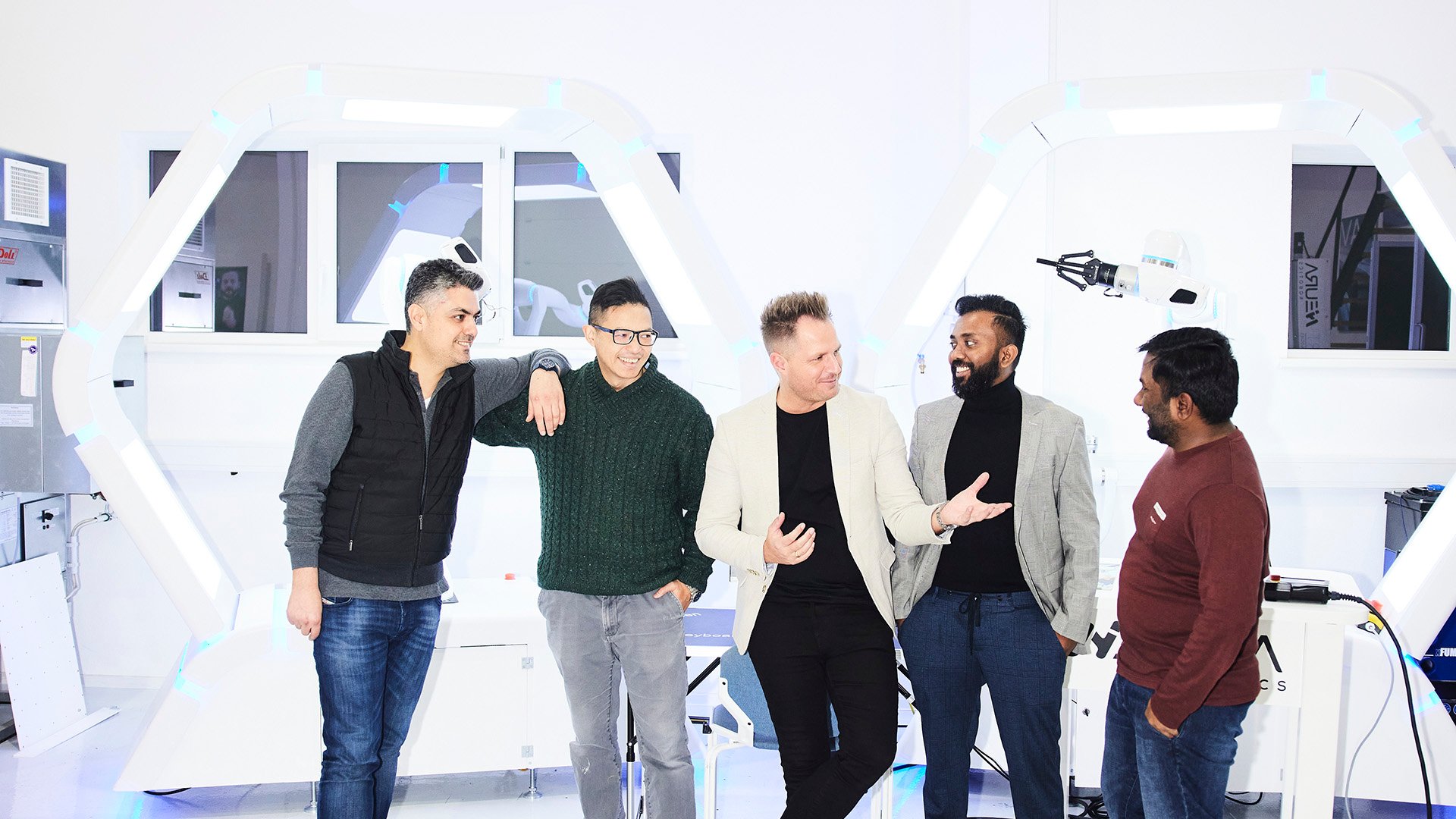 "NEURA Robotics represents one of the most compelling companies we've seen in our careers," says InterAlpen founder Stephen George. "Their mission of empowering humanity with robotics is highly aligned with InterAlpen's sustainable impact mission. We believe that the amazing products and partnerships that the team have created will power NEURA to become a global industry leader in the rising field of collaborative robotics."
It took founder and CEO David Reger only three years to make NEURA an industry leader in cognitive robotics. As the first company to combine AI and robotics, NEURA unveiled the world's first market-ready cognitive cobot, named MAiRA, shortly after its founding. MAiRA is autonomous and can fully perceive its environment and humans it comes into contact with. These kinds of advances provide NEURA and their partners with applications for multiple sectors, including manufacturing, hospitality and elder care. The steadily growing product line of cobots offers unmatched flexibility and cost efficiency in automation.
"Having an American investor on board creates the perfect conditions for our U.S. market launch in 2024," says Reger. "We're proud to partner with InterAlpen, particularly because Stephen George is truly an entrepreneur-investor. He was an early investor in Tesla, SpaceX, Twitter and Epic Systems, and can sense the next big thing. InterAlpen believes that forward-looking AI and first-class hardware made in Germany will not only change robotics, but change the world."
NEURA's imminent expansion comes at an opportune time. The U.S. is the biggest market for robotics in the world, generating an estimated $7.7 billion in revenue in 2023. The global robotics market is expected to grow steadily to a market volume of $45 billion by 2028.
About InterAlpen Partners
Based in Omaha, NE and Denver, CO, InterAlpen Partners is a uniquely positioned private equity firm, designed by experienced professionals to be a boutique. Their mission is to partner with successful entrepreneurs and family investment offices to invest in and build category-winning companies when they are in the expansion stage, electrifying and scaling innovation for excellent investment returns and sustainable impact. InterAlpen manages circa $450 million in capital and is currently investing out of its third fund.
Websites
NEURA Robotics: www.neura-robotics.com
David Reger: www.davidreger.com
InterAlpen Partners: www.interalpenpartners.com
Press contact
We are happy to answer interview questions or provide exclusive coverage. Feel free to contact us.