60 robots and a multitude of innovations

The 2022 robotics and automation trade show automatica at Messe München in Germany has come to an end, and we couldn't be happier with the outcome! We were finally able to showcase the collaborative and cognitive robots and exciting technology we've developed over the past three years, a lot of which are already being used in various industries today.
Countless visitors were able to experience our products and technologies on site and experience first-hand what most of them had previously only seen on videos: cognitive robots that support people everywhere and anytime, from industrial applications to private life.
On 500 m², we exhibited a record number of 60 robots covering all possible use cases: The voice and gesture control of our cognitive robot MAiRA or the AI-based recognition and picking up of objects of all kinds were just the beginning. Our robots signed autographs, threw basketballs, measured objects with micrometer precision, worked in a dual-arm setup or charged an Audi RS e-tron GT.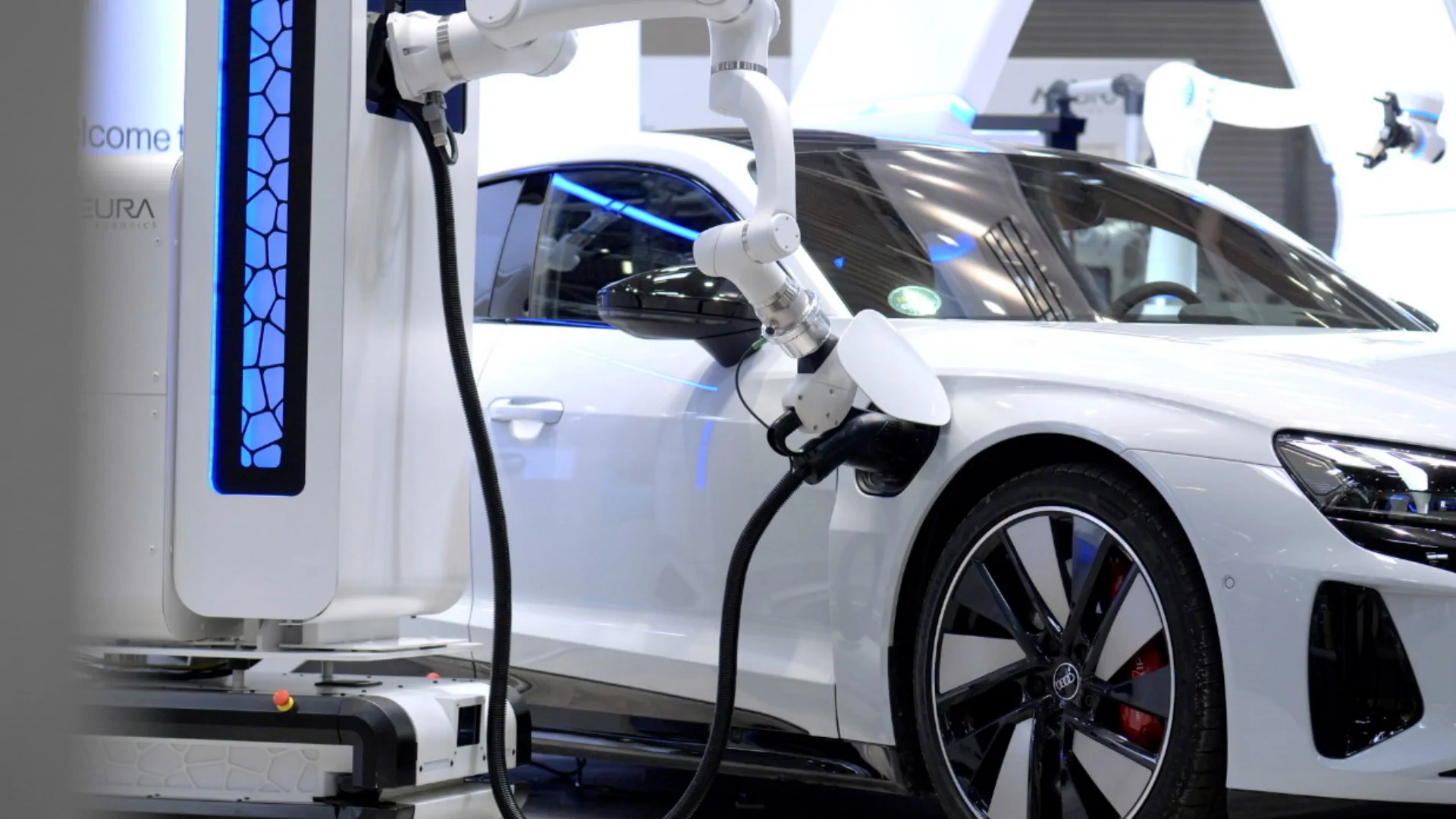 A firework of innovations

As a world premiere, we presented MiPA (My intelligent Personal Assistant), the prototype of a versatile, multi-purpose robotic assistant that will support people in all areas of life – from industry to retail to your own home. With proven software and hardware components, most of which we develop and produce ourselves, we'll be able to reach a price point that will make MiPA accessible to everyone. With the Touchless Safe Human Detection technology, which was first introduced with MAiRA, we lay the foundation for robots and humans to work side by side. It enables the robot to safely detect people in its environment and avoid any kind of collision.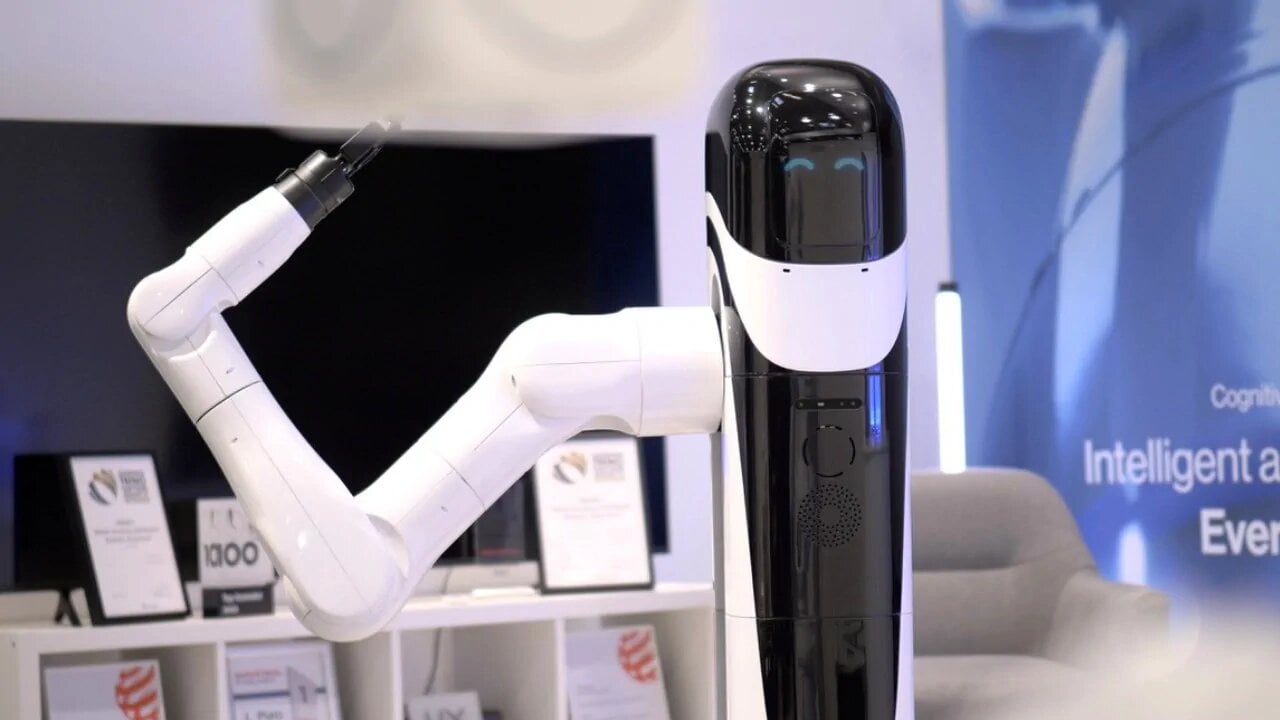 MAiRA Jr. and MAV Jr. are more compact versions of our existing portfolio of cognitive robots. They're designed for use in confined environments but leverage our key technologies so you can work with them naturally, such as voice and gesture control and our Touchless Safe Human Detection technology.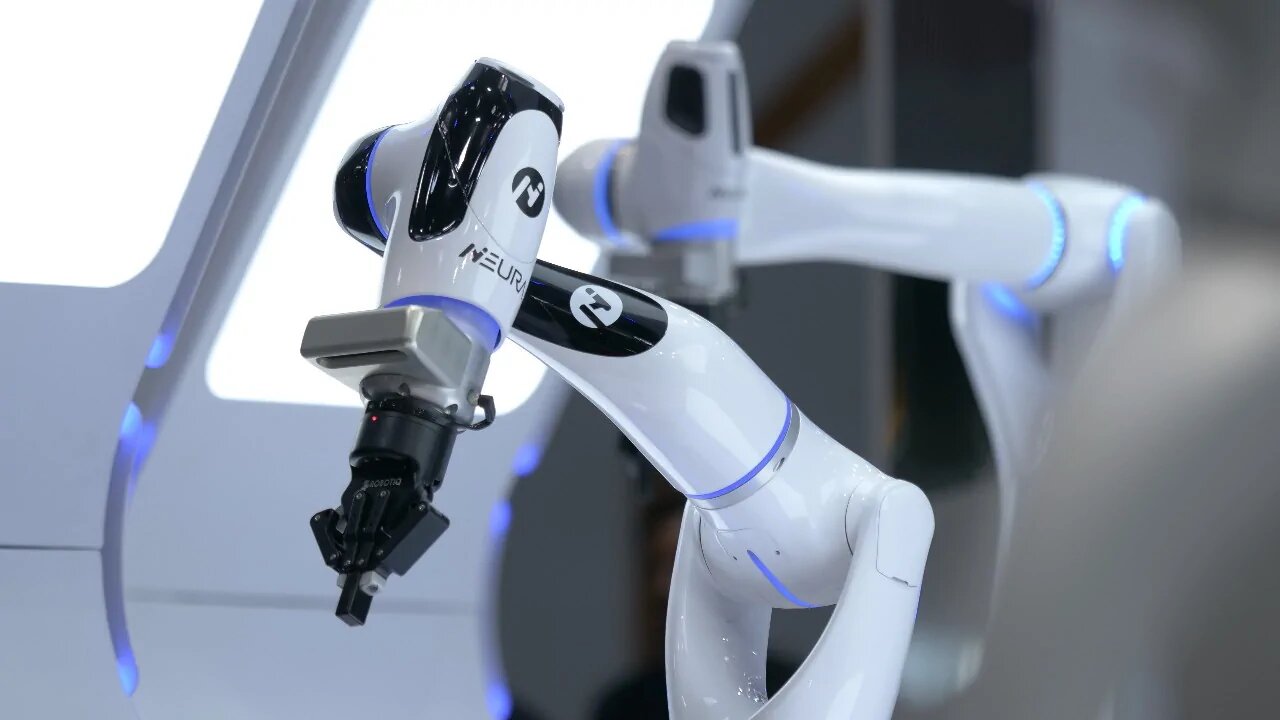 With the Ai Hub, we showed our training center for robots. A 360° object scan creates 3D models of objects and makes them available to other robots. These robots can now learn how to handle new objects more quickly. The resulting swarm intelligence, enabled by built-in high-performance computers, shortens training time, which increases efficiency and reduces costs.
With LiWA (Lightweight Arm) we showed the prototype of a modular lightweight robotic arm with a payload of 5 kg and a weight of only 10 kg. Built on our own from the ground up and leveraging our hardware and software developed in-house, it will be possible to reach a price point of sub-4000€, bringing cobots to all types of companies.
The decision to develop and produce all core technologies – AI, software, hardware and mechanics – in-house, we make ourselves independent of the innovation cycles suppliers, achieving a speed of development in hardware previously only known from software giants in Silicon Valley.
Deep dive into the range of applications shown

Merging proven technologies such as MAV, the autonomous transport vehicle, or LARA is key to offering new solutions such as a mobile charging station or a mobile manipulator solution that loads and transports goods from one place to another.
While we showed a variety of industrial use cases such as palletizing, picking and transporting goods, changing grippers or working in wet environments, many of our demos focused on showcasing specific features of our robots. MAiRA, for example, uses its AI and physics-based simulation to assemble building blocks as easily as its human counterpart. Visitors were able to take photos with MAiRA and watch MAiRA write their name on each photo, including MAiRA's personal signature. This is a testament to MAiRA's fully integrated cognitive quality, accuracy, interactivity and precision in handling objects as small as a pen. At one of the LARA demonstrators, visitors were able to shoot a few hoops and try to win a basketball – competing with LARA, which scored in perfect fashion, demonstrating its precision, speed and repeatability.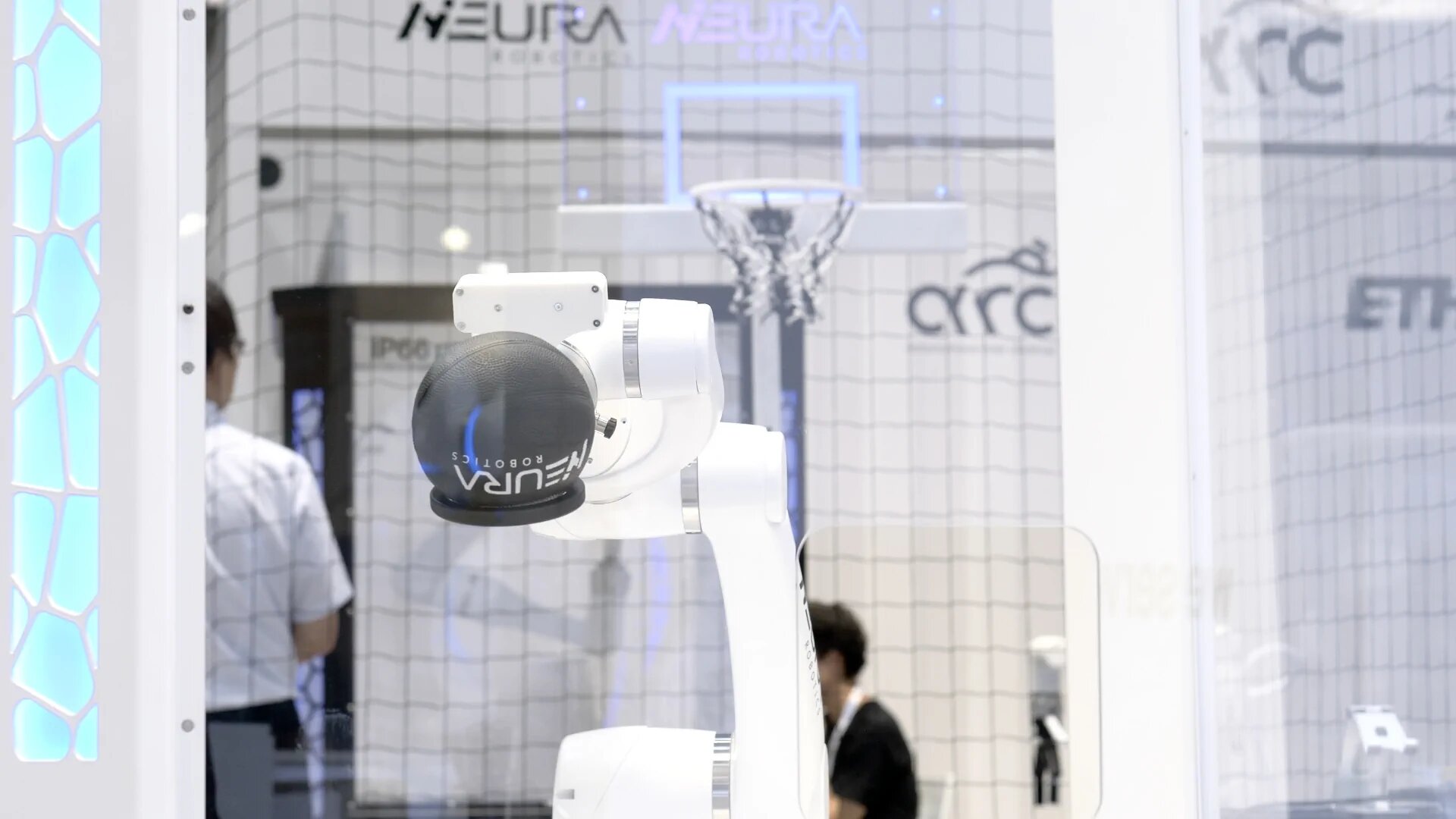 On the other side of the booth, visitors got a glimpse of a two dual-arm robot that gave a taste of how our robots will be able to self-assemble in the future. Right next to it, MAiRA highlighted its world-leading precision in metrology, as well as its ball-balancing skills on an application where a metal ball was rolling on a flat surface attached to MAiRAs´gripper.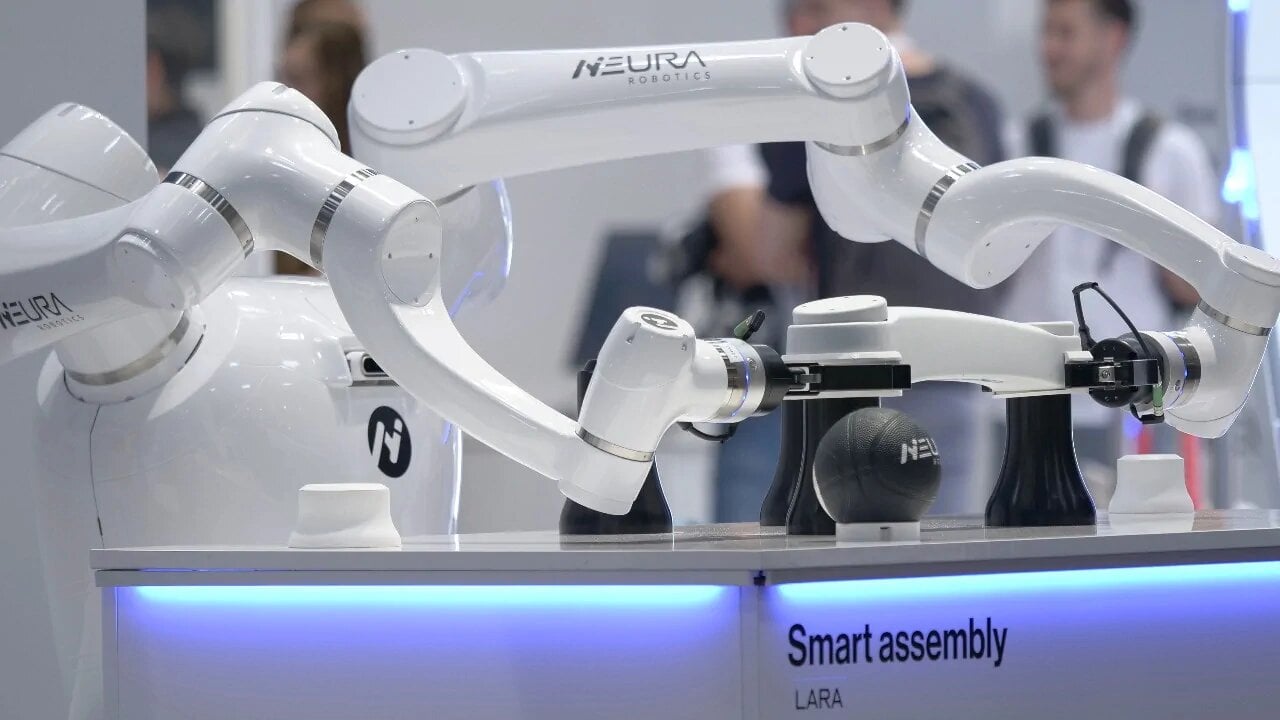 Above all, safety is key to true human-machine collaboration. That's why we used a range of robots to show how safe they are to work with, from LARA's sensorless collision detection to MAiRA's Touchless Safe Human Detection, a novel sensor technology that can distinguish humans from other objects and slow the robot down when appropriately.
Collaboration is key to success

Strong relationships with our partners are crucial to fully harness the abilities of cognitive robots and provide meaningful automation solutions for business, society, and personal lives. This is why we welcomed 14 partner companies to our booth and showcased joint solutions such as intelligent change of grippers, removing plastic out of the ocean, unattended retail solutions, or the next level of cobot welding. A huge shoutout and thank you to our partners on site: ABICOR BINZEL, Engineering For You, Grip, OnRobot, Opdra VisCheck, ARC (Autonomous River Cleanup) ETH Zürich, Nichiei, Storopack, Wiferion, Jäger Engineering, Dallmayr, KNEXT, RobotART, Comexis, and Han's Robot.
Neuraverse: the ecosystem to advance humanity
As a sneak peak, Erkan Lindberg, our Head of Business Partner Unit, gave insights about our unique approach to create an ecosystem of partners to provide robotic solutions that serve people anywhere and anytime. With Neuraverse, we offer leading and innovative industry partners a platform to pool expertise and jointly shape the future of robotics. A platform, where ambitious and capable partners such as industry champions, system integrators, machinery providers, distributors, consultants, and many more come together to harness the capabilities of cognitive robots and provide meaningful automation solutions for business, society, and personal life.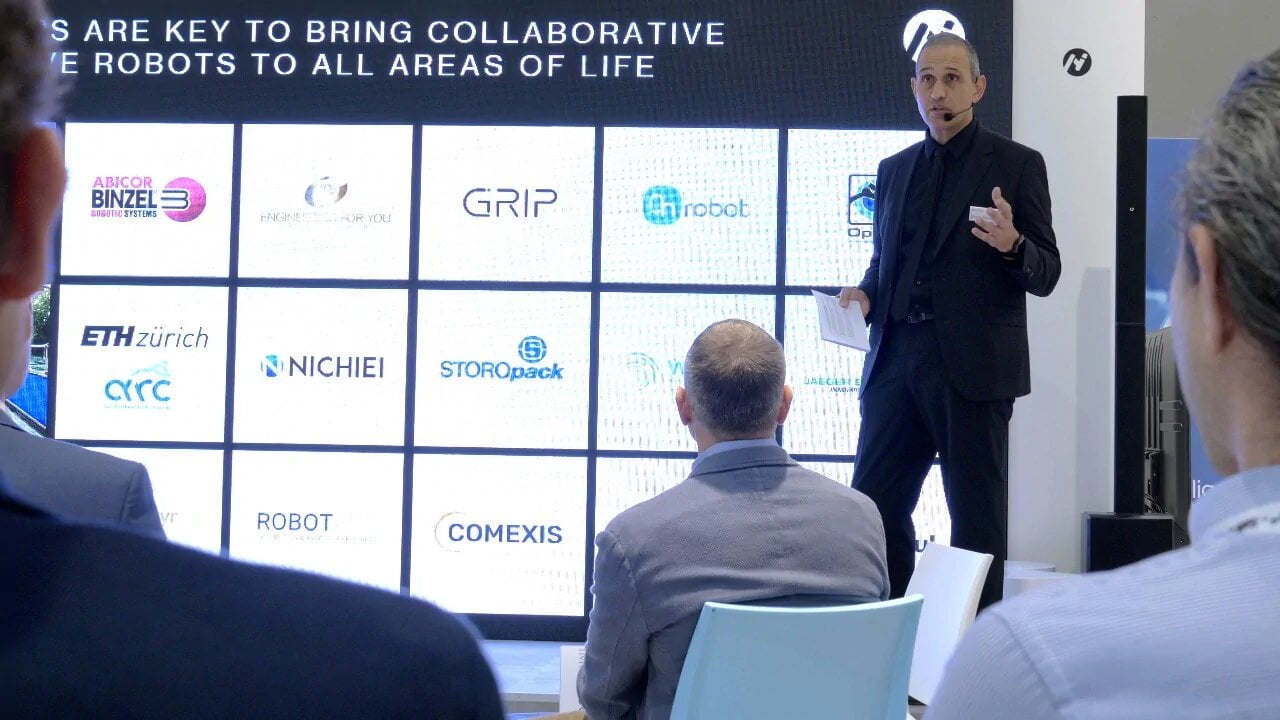 On top of that, visitors had the opportunity to ask colleagues from different departments questions in our "Ask the expert" sessions, learning more about our AI, software, and hardware components.
Till Reuter, former KUKA CEO, joins NEURA Robotics

Shortly before the end of automatica, we were finally able to reveal that Till Reuter, former CEO of KUKA and most recently Chairman of the Supervisory Board of the Mueller Group, is joining us as a member of the Executive Board, bringing with him a wealth of immeasurable experience that will ensure our rapid growth on a global scale. David Reger, our CEO and founder, is looking forward to Reuter's involvement. "We've already proven that we can shake up an entire industry with fresh thinking and innovative ideas. Now, with Till, we're adding an immeasurable wealth of experience that will secure our rapid growth."
IERA award and TOP 100 award
On behalf of the entire team, our CEO and founder David Reger presented MAiRA, the world's first cognitive robot, and won second place at the IERA Award (Innovation and Entrepreneurship in Robotics and Automation), held in parallel with automatica. At the 54th International Symposium on Robotics (ISR) and at the automatica Forum, he also presented our vision of how cognitive robots are the key to true human-machine collaboration. Shortly after automatica ended, we were awarded second place in the TOP 100 Award, which honors the most innovative companies of the year in Germany.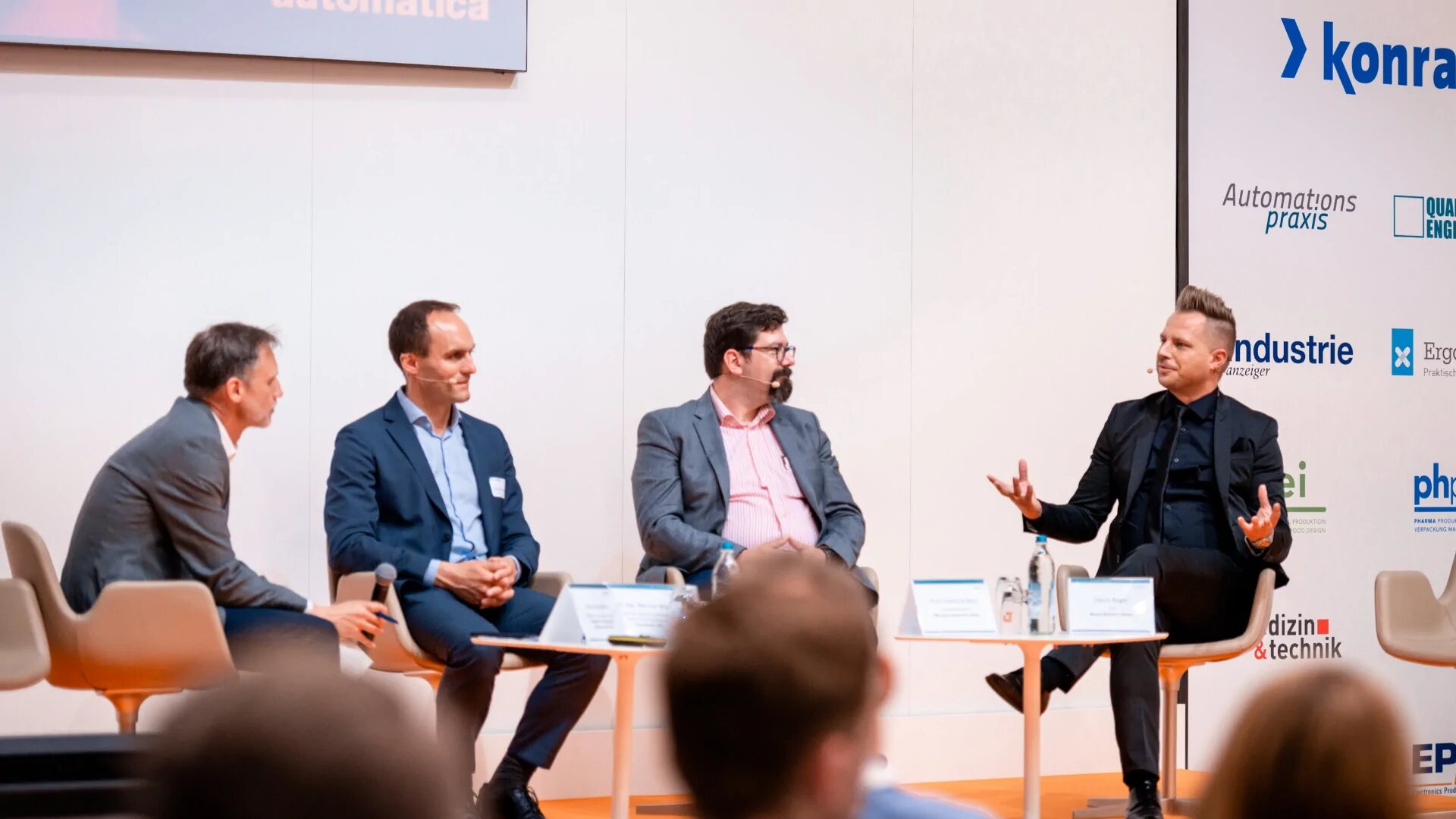 To summarize: Countless visitors, a multitude of conversations and overwhelming feedback from customers, partners, media and also from our competitors. A big thank you to everyone who came by, but especially to everyone at NEURA Robotics for making this event a huge success!
Curious in learning more?
Access press releases and product information
Download our whitepaper about cognitive robots HERE.