Metzingen, Germany, October 5, 2023
Metzingen-based start-up expands management team
At NEURA Robotics, Dr. Bernd Heinrichs has strengthened the top management team since October 1, 2023. Founder and CEO David Reger brings the computer scientist with a doctorate, who brings more than 30 years of management experience from corporate groups and medium-sized companies, to steer the rapid growth of the tech company as Chief Growth Officer (CGO). He was brought on board by NEURA Robotics founder and CEO David Reger.
"From my first visit to Metzingen, it was clear to me: this is where the world's first technology platform combining AI and robotics is being created," enthuses Dr. Heinrichs about the start at NEURA Robotics, explaining, "This is the basis for cognitive robots that can be used flexibly and are capable of learning to work alongside humans. This works in manufacturing, logistics, healthcare, aerospace, and even in the home. The huge amounts of data generated, because cognitive robots can perceive their environment with all their senses, are processed with artificial intelligence and form the basis for more and more applications. I can't wait to add my experience and network to this fascinating success story of a German startup."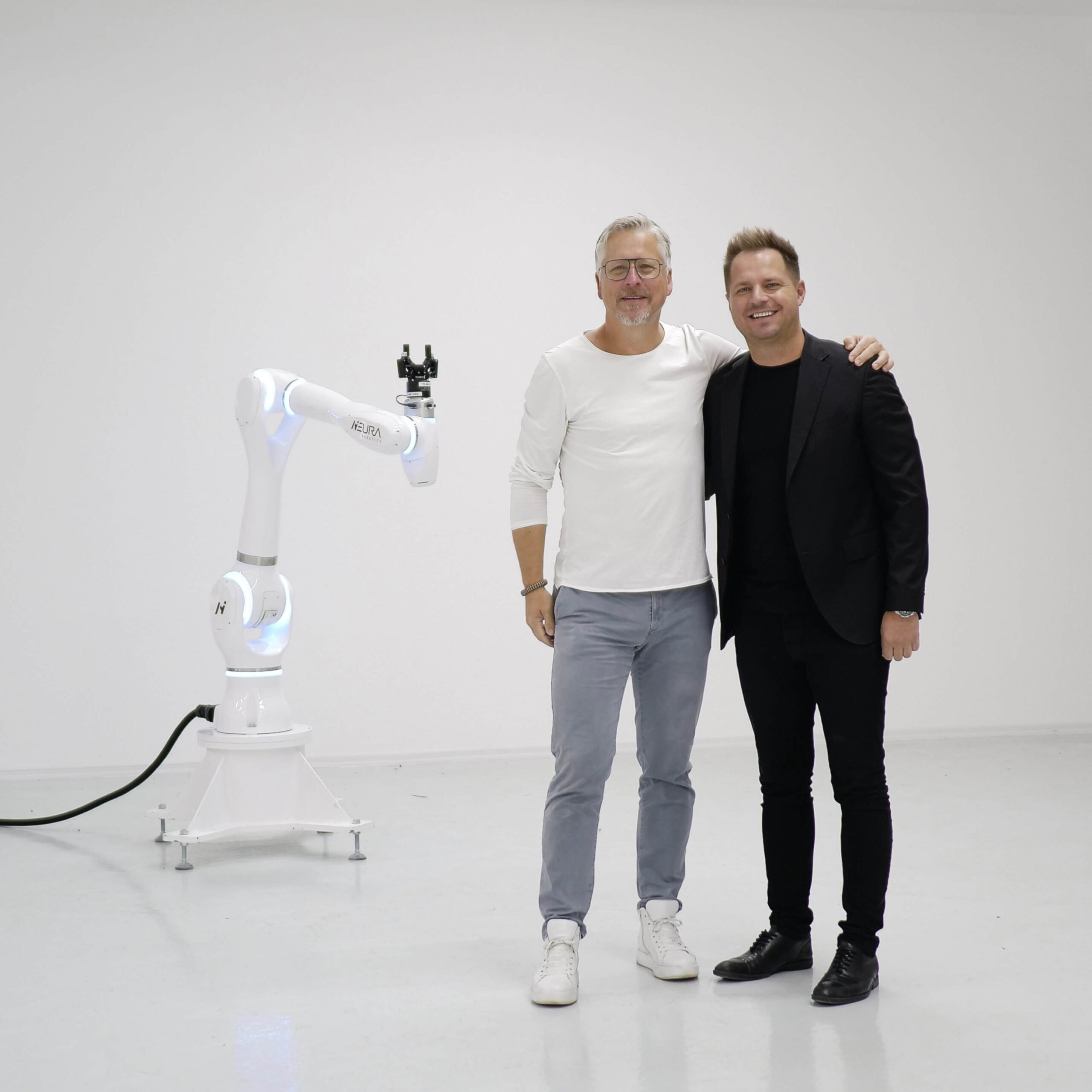 Dr. Heinrichs was previously co-CEO of the robotics company Wandelbots and, as Executive Vice President, was responsible for digital transformation at Robert Bosch GmbH until 2021.
David Reger, robotics specialist, visionary, and CEO of NEURA Robotics comments: "It fills me with pride and gratitude to now have such an experienced scaling expert from the tech industry on board with Bernd. His expertise is the perfect addition to our leadership team. Together, we will bring the rapid growth of our partner network to the next level in a stable and reliable way, so that we can still meet the exploding demand for our solutions. We want NEURA to become the synonym for robotics of the future, everywhere in the world – Made in Germany".
Pioneer of cognitive robotics
NEURA Robotics from Metzingen near Stuttgart presented the world's first market-ready cognitive robot MAiRA in 2022 and thus became a global pioneer in the combination of AI and robotics.
MAiRA (Multi-sensing Intelligent Robotic Assistant) is a new development 'Made in Germany'. The robot is cognitive and adaptive and can interact safely with humans through intuitive operation by words and gestures. MAiRA is able to recognize people in the environment beyond seeing, hearing and touching with a special sensor. This makes MAiRA the world's first robot capable of acting autonomously and predictively in the immediate environment of humans.
In addition, the NEURAverse provides a software platform for the development of robotics applications for a wide range of sectors from industry to service and households. Companies thus have the opportunity to implement automation processes themselves more cheaply and flexibly.  Especially in the manufacturing industry, robotics plays out its advantages – production optimization, short amortization times, flexibility increases or space savings. Well-known market leaders, such as the Japanese robot manufacturer Kawasaki, already offer products based on the cognitive robotics platform from NEURA Robotics.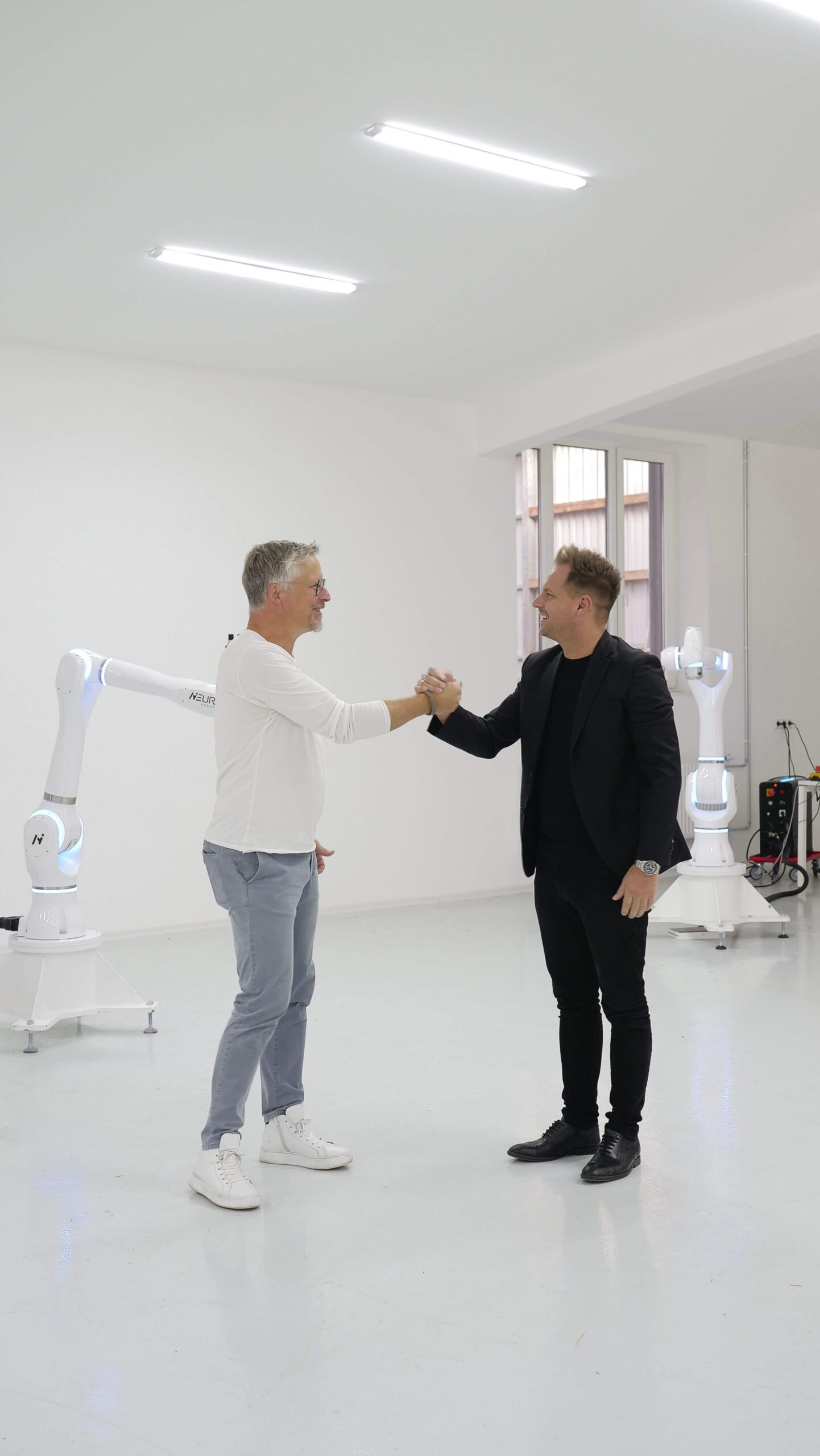 More images to download

Websites
NEURA Robotics: www.neura-robotics.com
David Reger: www.davidreger.com
Press contact
We are happy to answer interview questions or provide exclusive coverage. Please do not hesitate to contact us.