Labor shortage is one of the most critical issues of recent times. The question of how industrialized countries can best deal with labor market scarcity and increasing labor shortages is a growing debate that, until recently, has had very few solutions. To fill this critical gap and find a suitable solution, the robotics industry has developed countless robotic assistants over the years that can be used in a variety of industries. This creates a viable coexistence between human and machine labor.
NEURA Robotics has developed LARA (Lightweight Agile Robotic Assistant), the collaborative lightweight robot, to bridge this gap and counteract labor shortage.
With its high industrial performance in terms of speed, precision, and protection, as well as its cost efficiency, LARA is the perfect solution for SMEs to gain their first experience in the world of collaborative industrial robots.
LARA opens up a wide range of new applications where it can work directly with humans in collaborative workspaces. Thanks to our proprietary control systems and intuitive user interface, LARA integrates seamlessly into any production line. The robust design and high performance allow LARA to be used for applications that are not feasible for other collaborative robots. At the same time, it has the advantage that it can be easily operated by anyone – beginners and experts alike.
Lara bridges the gap between the world of collaborative robots and industrial robots. The combination of industrial performance and an intuitive UX makes it the perfect solution for a wide range of applications. The patented dynamic payload technology allows LARA to manipulate heavier objects closer to their base.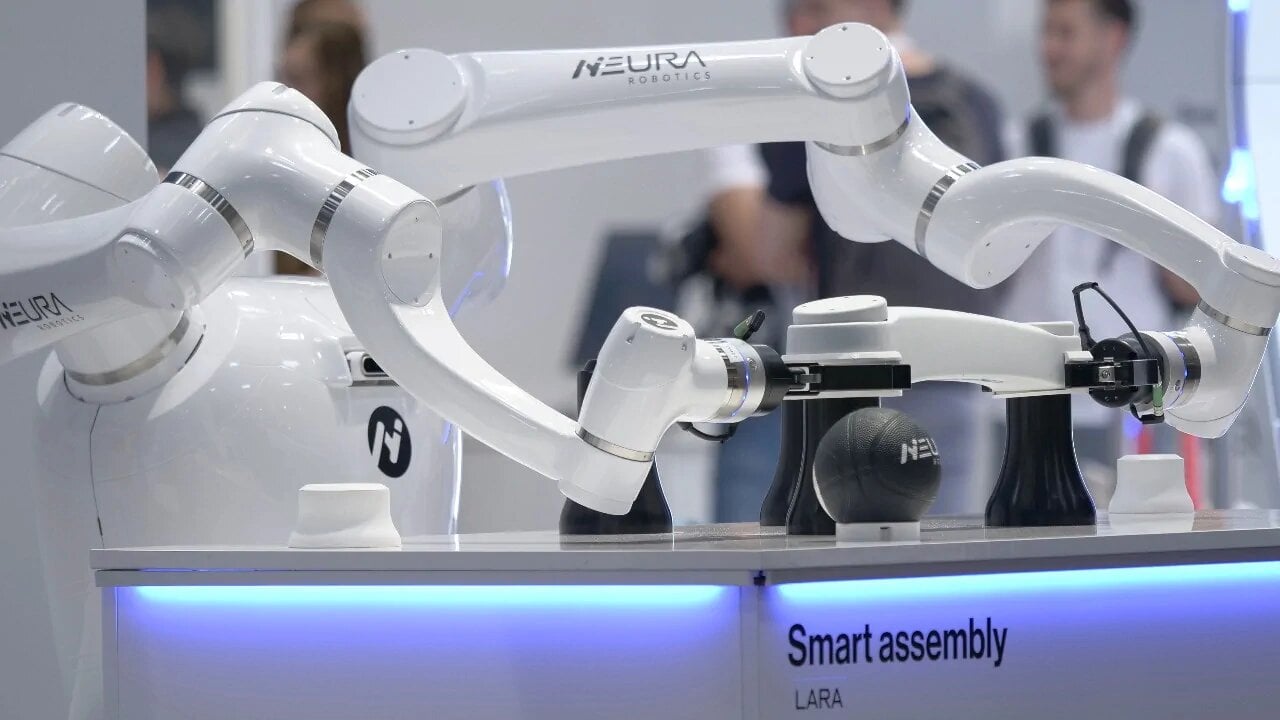 Features and benefits of LARA
High level of precision.
LARA is equipped with advanced hardware to ensure safe and reliable operation under a range of variable working conditions. This allows it to safely handle all types of delicate parts and assemble objects with consistent force, eliminating waste and preventing costly collisions. The use of strong but lightweight materials enhances its moving and lifting capabilities and prevents injury or damage from collisions. With its high-precision encoders and powerful control system, it has a remarkably high accuracy for a robot.
Fast, strong, with high repeatable capabilities.
LARA is the industry's first choice when it comes to automating simple and repetitive tasks. The robot achieves industry-leading motion speeds and a repeatability of up to ±0.02 mm. Its ability to complete tasks with high accuracy enables workers to spend less time on menial tasks and more time focusing on the tasks that matter most.
Flexible and customizable.
To meet individual needs, LARA is available in different variants with a reach of 590-1300 mm and a payload of 3-15 kg. The 6 degrees of freedom offer great flexibility and freedom of movement to combine the agility of lightweight construction. In addition, sensor packages, such as a 3D camera module, can be added and used as robot vision for object recognition, autonomous gripping, or quality inspection without any effort.
Easy user interface with simple UX.
Collaborative robots like LARA have a user-friendly graphical interface that allows operators to configure and use the robot with ease. The tablet-based graphical user interface, which requires no programming or coding experience, gives each user full access to LARA's motion through simple menus and drag-and-drop functions. The simple user interface and intuitive HMI panel allow anyone to program and operate LARA with ease.
Collaborative and safe.
Thanks to its innovative design, LARA can safely collaborate with humans making it suitable for a wide range of applications in different industries. LARA can be easily operated by anyone. Taking its speed as an example, the user interface enables operators to easily control LARA's working speed to suit each working environment. Hence LARA is an awesome collaborator with humans and other robots like MAV.
Tough and ready for action.
LARA's compact, robust design and its IP66 protection can be used in all types of harsh environments. Moreover, dirt and dust can be easily washed off its surface. Thanks to the specially developed control systems, LARA can therefore be seamlessly integrated into any production line without additional costs.
Cost efficiency through in-house technology.
NEURA Robotics develops and designs LARA's software and hardware components in-house. One of the advantages of this is the reduced costs. LARA is available at a competitive price that allows both small and medium-sized companies to enter the world of collaborative robots.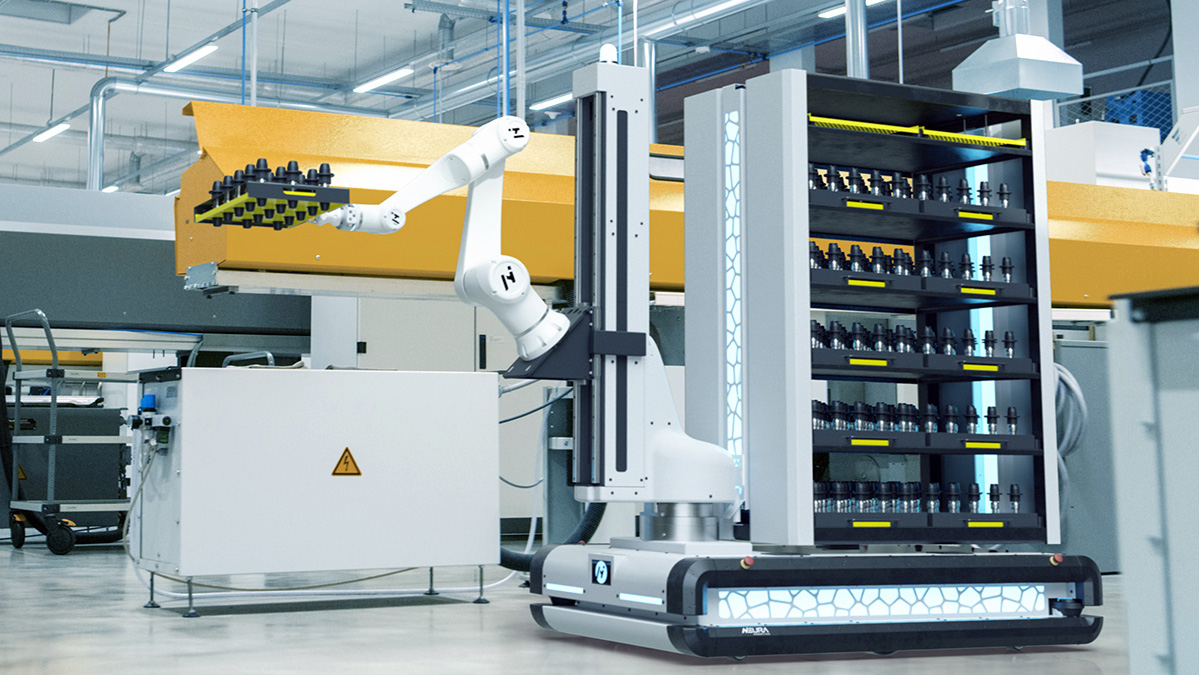 Use cases and the future of the labor market with LARA
LARA's design and specifications have proven to respond to the immediate needs of various industries. Its applications and uses are diverse, ranging from arc welding, palletizing, pick-and-place, cleaning, gluing, sealing, painting and much more. Its collaborative capabilities are significant. When combining LARA with MAV, the Multi-Sensing Autonomous Vehicle, a mobile manipulator is created – the perfect choice for all kinds of logistics and intralogistics tasks. Combining LARA with third-party products is also possible. Additionally, LARA can be mounted in different ways, 45° / 90° / 180°.
The possibilities of LARA are almost endless, and with the technology and robotics industry producing new products and different variants every day, the possibilities for LARA in the future are far from exhausted. This makes LARA a suitable labor companion to help alleviate the problem of labor costs and labor shortages in various industries.