Metzingen, Germany – November 14th, 2023
NEURA Robotics from Metzingen – an international driver of innovation in the field of cognitive robotics – continues to grow and is opening a new location in Munich in the fourth quarter of this year. With this step, Dr. Bernd Heinrichs, Chief Growth Officer (CGO), proves that NEURA is relying on a strong home base in Germany for its global growth strategy. An engineering hub with a focus on artificial intelligence and a central unit for managing the global sales network will be established in Munich.
"Strong inner-German locations are the next logical step for NEURA in our expansion strategy. Munich is not only known for its excellent educational and university landscape, but is also a vibrant hotspot for AI and robotics. That is why we are developing our new hub for research and development in the Bavarian metropolis.
You could also say that Munich is the know-how melting pot where current and future top talents join hands and work together on the future," says Dr. Heinrichs. The Chief Growth Officer, who joined the management team around CEO and founder David Reger in October, goes on to emphasize: "When we accelerate our international growth next year by expanding into the USA, we want to be able to rely on a strong home base – and for us, that is the axis between the technology regions of Munich and Stuttgart with Metzingen as a robotics hotspot!"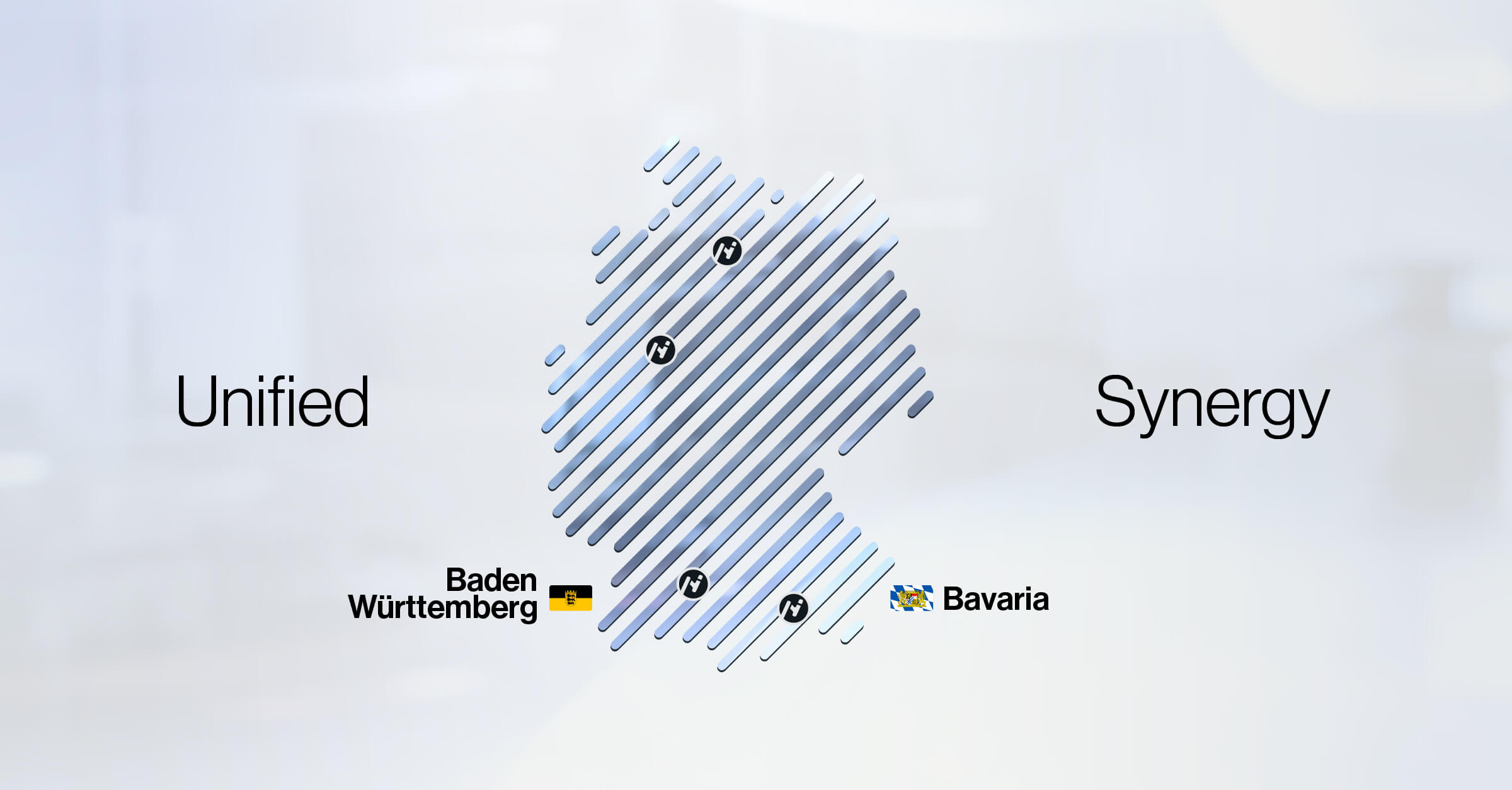 David Reger, visionary robotics specialist, founder and CEO of NEURA Robotics, comments: "From day one, my driving force has been to develop NEURA into the "Next German Hero". International innovation leadership and regional ties are not contradictory – automotive companies have shown us that for decades. Cognitive robotics will have a similar significance in the future. And wherever top hardware is required, "Made in Germany" is still the highest seal of quality worldwide. We want to finally move away from the discussion about the problems that Germany has as an industrial location and show that we can have the next Apples and Googles here too if we concentrate on what we can do better than others. Not only our European investors, but above all our US investors, are encouraging us in this."
In just four years, NEURA Robotics from Metzingen has become a global pioneer in cognitive robotics and an innovation leader in the industry. As the first company to combine AI and robotics, NEURA presented the world's first market-ready cognitive cobot in 2021. The robot, called MAiRA, is able to fully perceive its environment and people and act autonomously.
Today, more than 160 people from over 25 countries work at the Metzingen site every day to revolutionize the world of robotics in the long term. NEURA Robotics plans to double the number of employees in Germany by the end of the 2024 financial year in order to meet the exploding international demand. NEURA Robotics is also planning to expand into the USA next year.
Apply here for a job in our Munich location:
Munich Careers
Websites
NEURA Robotics: www.neura-robotics.com
David Reger: www.davidreger.com
Press contact
We are happy to answer interview questions or provide exclusive coverage. Feel free to contact us.