Through a partnership with German start-up NEURA Robotics, Japanese robotics pioneer Kawasaki Robotics is now entering the cobot market. The CL series of cobots will be unveiled to the public for the first time at Automatica in Munich, Germany, June 27-30, 2023. The partnership reaffirms the core belief at NEURA Robotics that collaboration is the most important key to effectively expanding reach and leveraging technology as part of solutions that make the world a better place for everyone.
The expertise of 50 years of robotics from Japan meets groundbreaking automation from Germany. With the introduction of the CL series and a wide range of payloads and reaches, Kawasaki Robotics presents an innovative and dynamic approach to collaborative robotics, supported by the collaboration with Neura Robotics. The partnership between these two companies aims to redefine the existing understanding of cobots in the industry and usher in a new era of collaborative automation.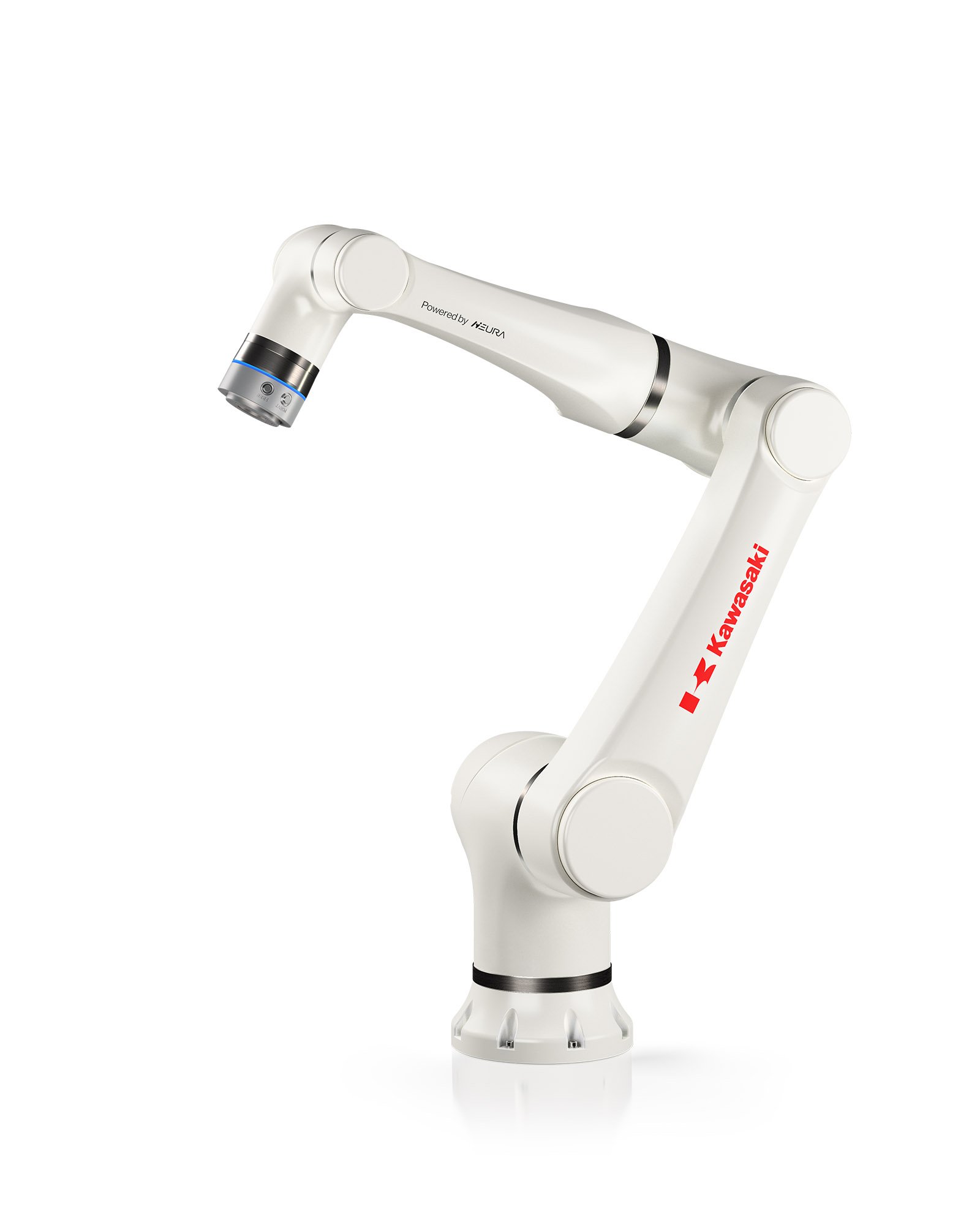 No compromise: Industrial-level performance and all the benefits of cobots combined.
The CL Series combines the best of both worlds: powerful and fast industrial-scale automation and the maximum protection and benefits of collaborative robotics. Thanks to a user-friendly interface, automating production lines has never been easier. With four models in the CL series offering payloads and reaches of 3kg/590mm, 5kg/800mm, 8kg/1300mm and 10kg/1000mm, there is a perfect solution for every scenario. Each model is flexible to mount, requires minimal space and is IP66 rated. The proprietary safety architecture and numerous safety positioning, speed, torque, zones, limits and collision detection features allow the CL Series cobots to work easily with human operators.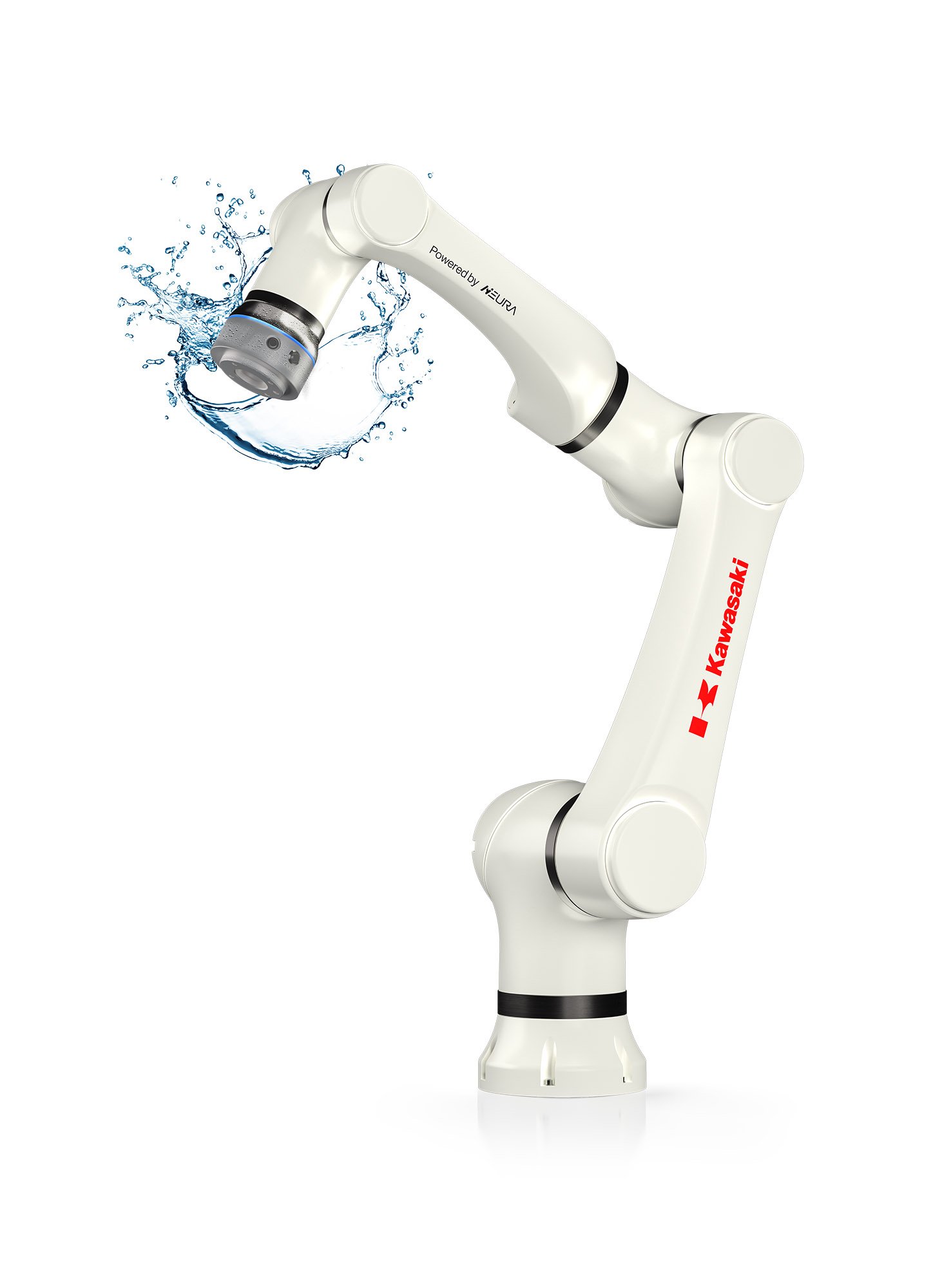 Made in Germany: State-of-the-art cobot technology 
With an industry-leading speed of 200°/s and repeatability of ± 0.02 mm, all CL Series models offer the highest precision. They are the ideal choice for automating simple and repetitive tasks to save costs and maximize revenue. Manufactured and developed in Germany, powered by NEURA Robotics, the CL-Series cobots offer excellent performance through high-quality components such as integrated 24-bit encoders, which are among the highest resolution on the market, as well as an extremely lightweight and reliable design. The compact and rugged design of the CL series, coupled with IP66 protection, allows it to be used in harsh environments that may not be suitable for other collaborative robots.
Kawasaki Robotics (http://www.kawasakirobotics.de), with its EMEA headquarters in Neuss, Germany, is a leading global supplier of industrial robots and robotic automation systems covering a wide range of applications around the world. With more than 50 years of robotics experience and an extensive portfolio, Kawasaki supplies robots for all industries from semicon to automotive.
Learn more about the CL Series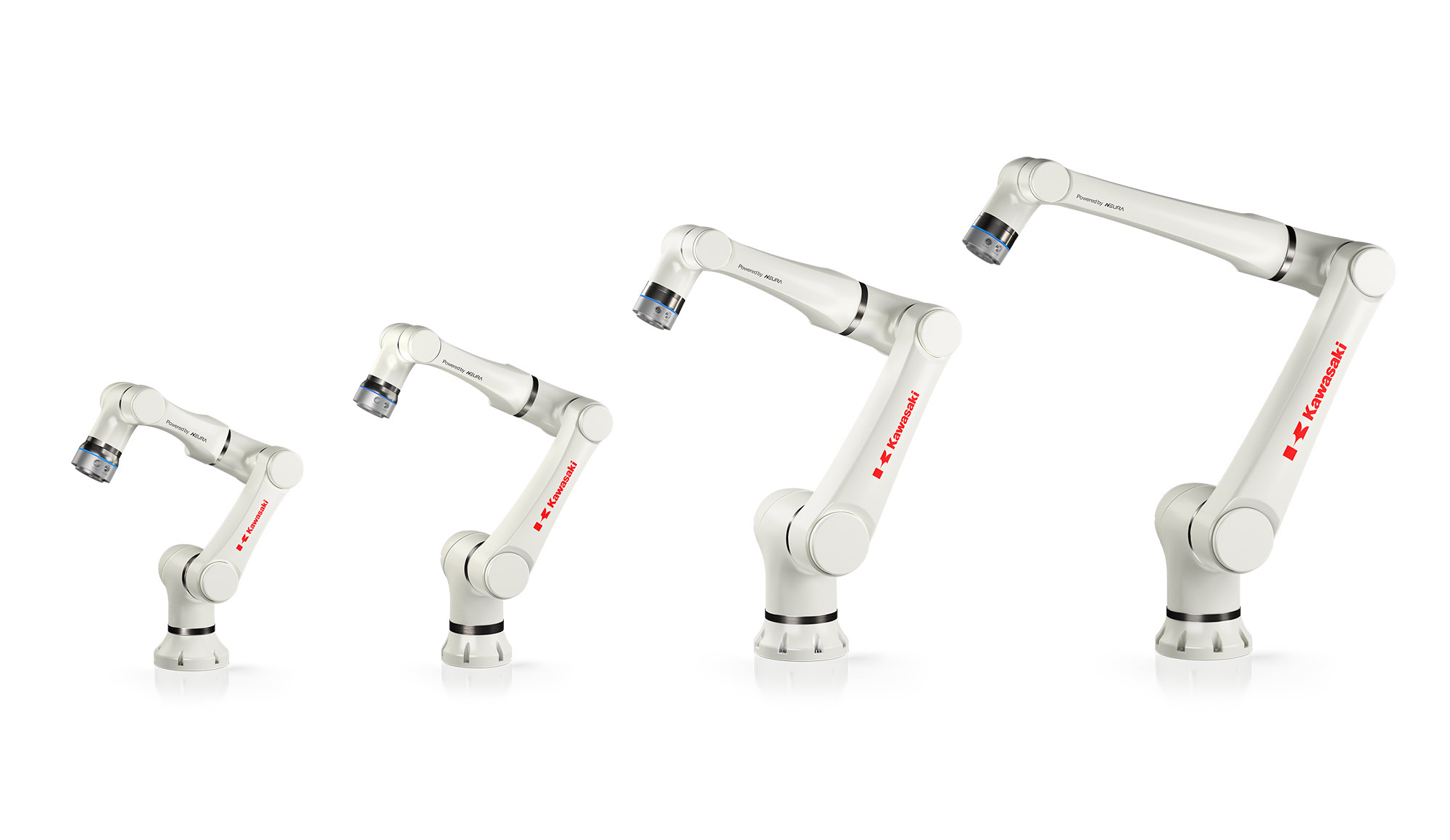 Metzingen, 3. April 2023