The "TanzKompanie" (Dance company) is Southern Germany's first professional ensemble of dancers with and without disabilities. Founded by the French choreographer Grégory Darcy, the "TanzKompanie" aims to bring together dancers with different strengths and abilities to form a team. To get inspiration for his dance shows, Grégory Darcy goes out into nature and artistically translates his ideas into drawings that form the basis for his choreographies.
Darcy's dream has always been to bring people and robots together to "show the vision on stage of our future and how beautiful it is to work together," he explains. With this vision and the aim to unite humans and robots on stage, Grégory Darcy has developed an unprecedented choreography that explores the triangle between humans, nature, and technology. The show, called Human Design, offers a futuristic look at inclusion. It opens a new perspective on possible partnerships between robots, humans, and nature, and brings a whole new definition of inclusion into play. The show premiered in September, with several performances in November. For Grégory Darcy, finding a company to support his project was not easy, since the robotics industry has no connection to dance, and the project itself was very time-consuming. When he approached NEURA Robotics, the company immediately agreed to participate in the project. "The difference with other companies is that the CEO is a visionary," Darcy said. Both NEURA Robotics, with its CEO and founder David Reger, and the "TanzKompanie" are based on a common vision of a future where all people are enabled to follow their true avocation. Darcy envisions a future where inclusion is an everyday reality and NEURA Robotics develops robots that assist humans and free them from tedious and dangerous tasks. In this, Grégory Darcy and David Reger found their common ground, which led to the joint conduction of Darcy's project.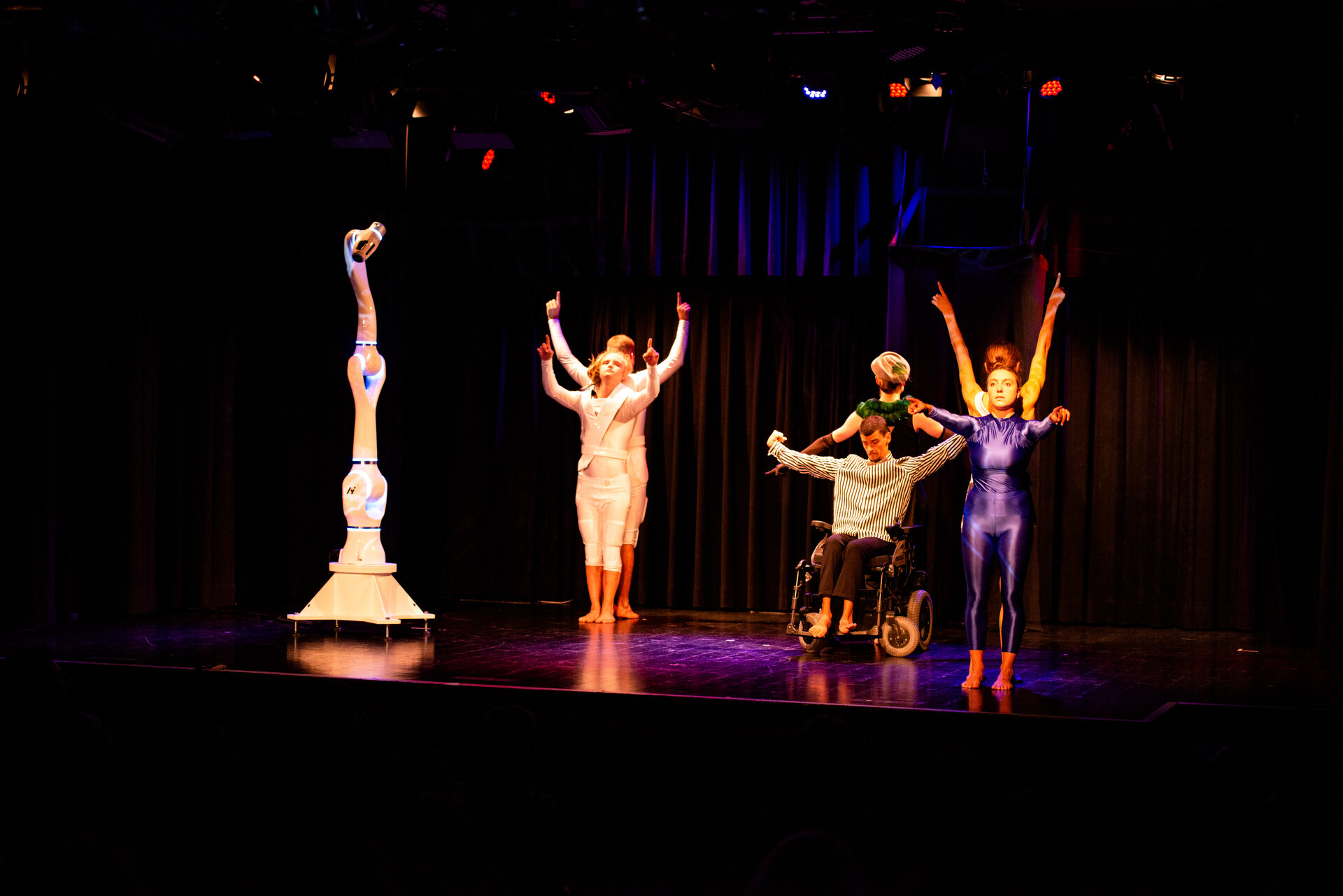 For the project, the "TanzKompanie" was on-site at NEURA Robotics' headquarters in Metzingen, Germany, to practice with the cognitive robot MAiRA and create a symbiotic relationship with it through dance performance. After the first practices, MAiRA was brought to Esslingen, where the "TanzKompanie" practiced with the robot on-site. The project was a new experience for everyone, which made it especially exciting for the dancers and the team involved from NEURA Robotics. The premiere in September and the shows in November were a great success for Grégory Darcy and his team and offered new insights into the interactions between humans and robots and their coexistence. This success was recognized by the state of Baden-Württemberg, which invited the "TanzKompanie" to the Liederhalle Stuttgart for a symposium at the end of November, where three performances are shown. In addition, the "TanzKompanie" was selected by the prestigious Shanghai International Experimental Theater 2022 in China.
With Human Design, the "TanzKompanie" and NEURA Robotics want to prove that inclusion is more than just a word, but a path we all actively choose to take. By supporting this project, NEURA Robotics wants to set an example and fully show the extent to which entrepreneurial contributions can benefit inclusion projects such as this one. In the future, NEURA Robotics plans on expanding its commitment to social engagement to truly fulfil its mission to serve humanity.
A documentary film was made for the project by SWR, which can be watched HERE.
More information about the "TanzKompanie" and future shows can be found on their website.
Information on MAiRA and its features can be found HERE.