Munich / Metzingen, 28. Juni 2023
At "automatica 2023" – the trade fair for intelligent automation and robotics in Munich – TÜV SÜD and NEURA Robotics took the first step towards a European testing standard for so-called cobots with integrated artificial intelligence (AI). The joint project is intended as a signal that technology visions and related safety aspects are being responsibly brought together in Germany. Ziel der Zusammenarbeit zwischen TÜV SÜD und dem Robotics Jungstar aus Metzingen ist es, einen Anforderungskatalog für ein europaweit einheitliches Prüfsiegel zu entwickeln.
"With this project, we are laying the foundation for AI cobots in industry and creating an important prerequisite for safety in the development and use of cognitive, intelligent robotics in areas of society where, for example, the shortage of skilled workers is becoming an existential problem," explains Marcello Walz, Head of Advanced Manufacturing at TÜV SÜD.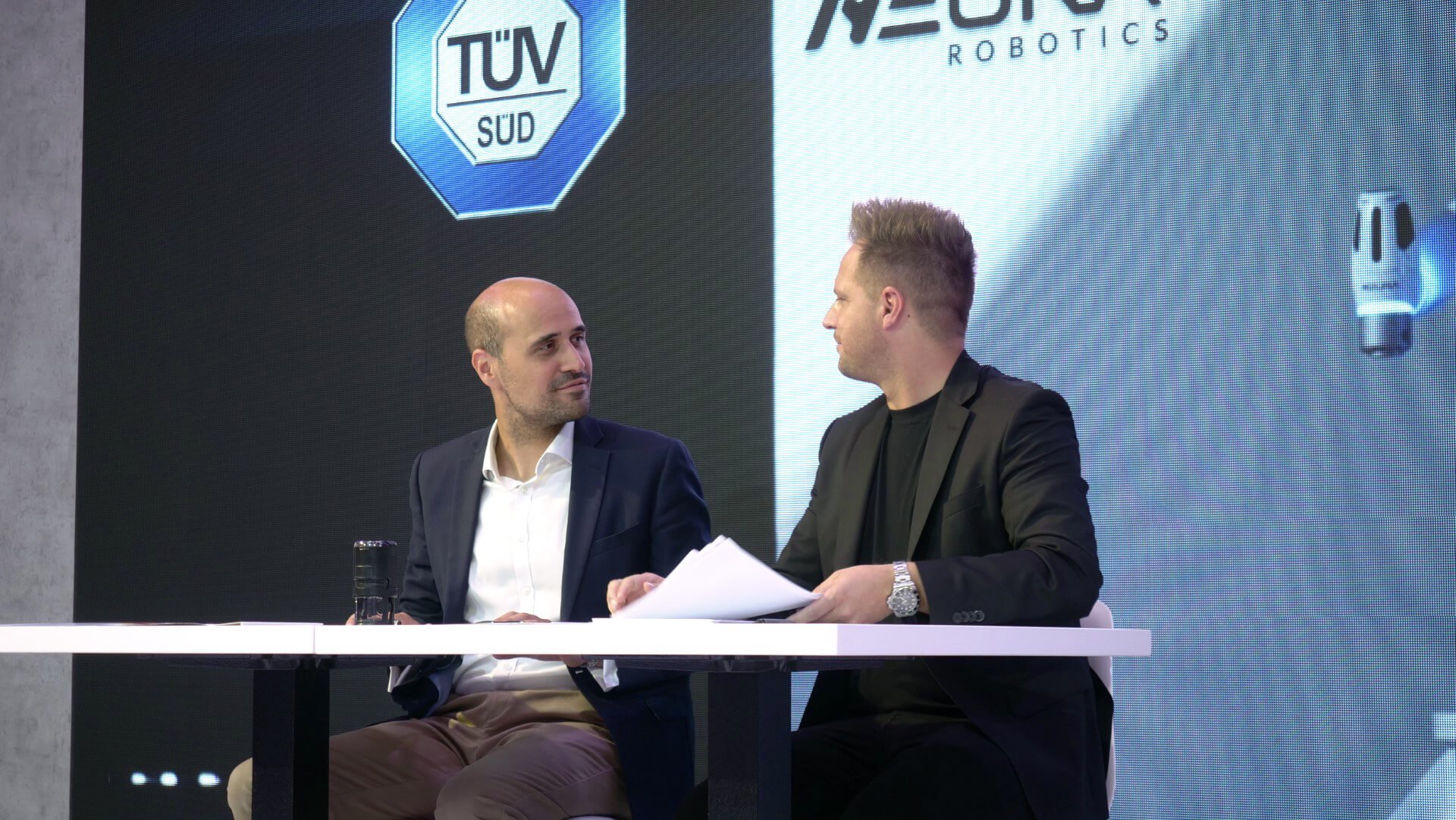 David Reger, founder and CEO of NEURA Robotics, is both grateful and proud: "With this fantastic team, we have succeeded in surprising the automation industry with the first production-ready cognitive robot in less than two years. Now we want to show people all over the world that as a technology start-up we also take responsibility and seek safe standards to strengthen people's trust in these many new possibilities. For us, it's an honor to be able to tackle this together with a renowned partner like TÜV SÜD."
Marcello Walz adds that an agile and young company was specifically sought for this future-oriented topic. The robotics specialists from Metzingen are also considered pioneers of cognitive robotics and are currently setting new standards for predictive and autonomous robots.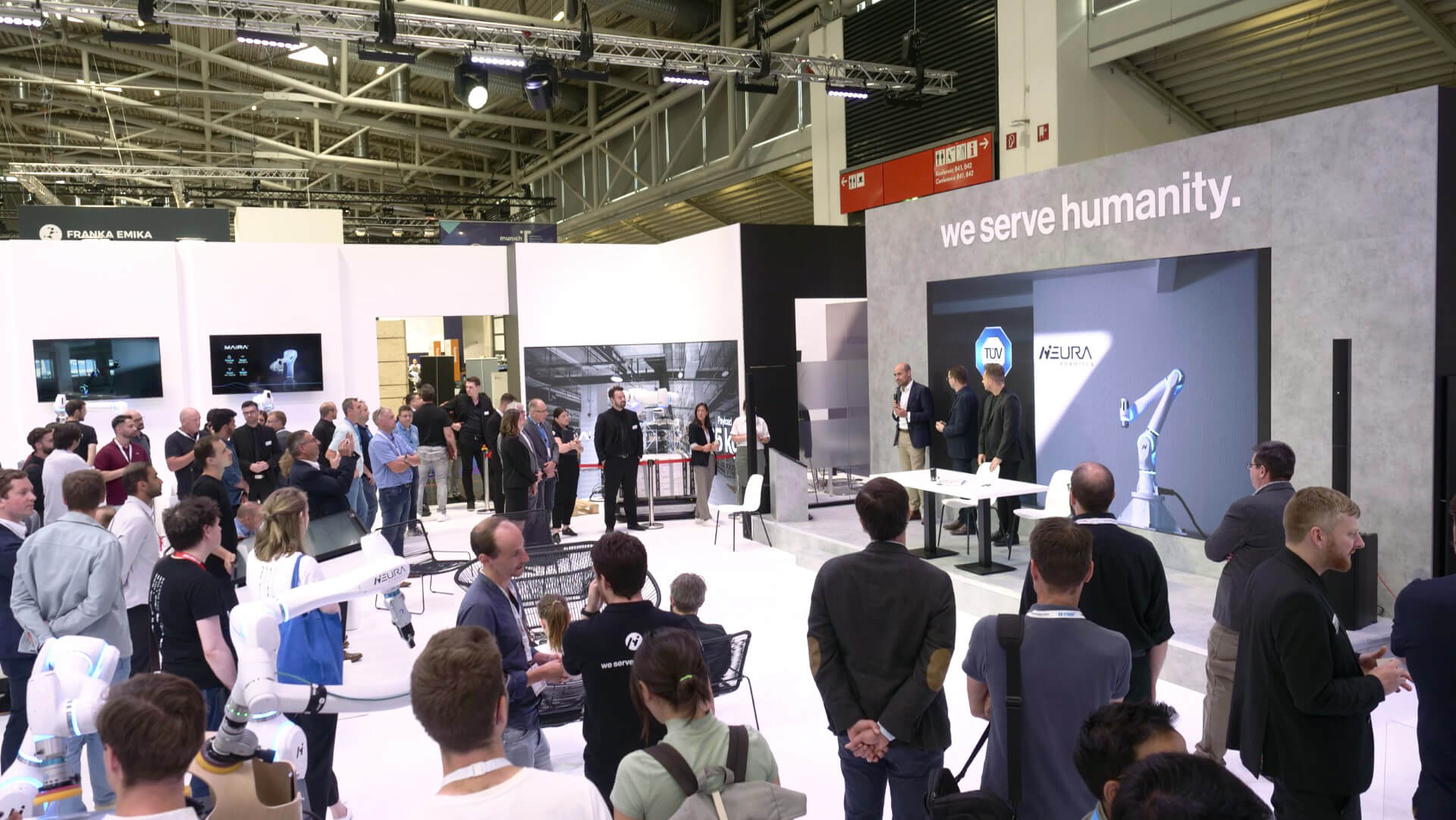 NEURA Robotics had made a name for itself worldwide literally overnight, because in less than two years the start-up had succeeded in presenting MAiRA, the world's first cognitive robot ready for series production.
Cognitive abilities, in particular the independent perception and processing of sensory impressions, are regarded as an essential basis for a broader range of applications for cobots in the service sector, in care or in the home. Until now, industrial practice has required extensive and often costly equipment peripherals consisting of cameras, sensors, safety systems and control cabinets to enable cobots to work safely alongside humans.